Coming Soon to a
Simplicity Office
Near You.
As the cost of LTC continues to rise, there is no time like the present to become the go-to LTC planning expert in your market. The Plan Now LTC program is designed to provide you with turnkey resources, training, and marketing systems for growing your Asset-Based LTC business.
Your Future Plan for LTC Success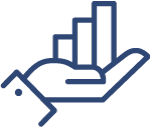 Access Resources
& Training
Identify the appropriate marketing strategies, resources, and training for reaching your specific sales objectives.
Implement the
Marketing System
Implement the Plan Now LTC marketing system and sales process with the support of Simplicity each step of the way.
Gain confidence knowing that you have the resources, systems and support for helping your Asset-Based LTC business succeed.